ABOUT THE BLOG
Welcome to Foodies Cucina!

Who are the people behind the blog?
Foodies Cucina is a joint adventure by James Xin Lee and Tina Lee, two of Australia's longest operating and reputable food writers and professional taste-testers who are still active today since 2008. Having been in the food and wine industry since 2008, James and Tina has accumulated a wealth of knowledge and experience of the Australian food scene.
FoodiesCucina.com was transformed from the ever-popular and successful food blog Adelaidefoodies.com. The blog was also a founding member of Food Bloggers Australia in 2012, the only professional association for Food Bloggers.

Grown up in Adelaide, James has genuine interests in food and its revolution, in Australian produce as well as in social media promotion of Australia landscape. Being a ex-wine professional with  many other hats, James writes articles with taste analysis to show readers what he experiences with food. James is especially interested in how food and drink can pair together to improve the taste sensations, whether it is wine, cider, tea, coffee or any other types.

Tina is a self-taught chef and professional photographer for the site. She has been in cosmetic and beauty industry since 2006 and was the writer for a million-reader blog with several published books.

James and Tina are travel addicts and would love to share their experience and tips with the readers of foodiescucina.com on destinations they have been to.

You can find us on facebook, twitter and instagram with #foodiescucina and #adelaidefoodies .

Where is Foodies Cucina based? 
James and Tina are currently located in Canberra, ACT and frequently travels around the country and internationally.

Invitations & Disclosure
We are open to opportunities to review products, produce and restaurants, to promote events and destinations and to experience new travel products. Only positive experience will be published with strict disclosure statement. The blog is not a food news site – please do not email media release unless experiences can be previewed before public announcement.

If you would like to invite us for an event, restaurant, product, produce, travel product and/or promote a destination (either in Australia or overseas), please contact us at  
All posts and photos are copyright protected. Photos with foodiescucina.com or Adelaidefoodies.com watermark are free for use but prior arrangements must be made with the authors. Original photos can be purchased at $15 each.

Public Engagement
FoodiesCucina.com is a recommended blog by Australian Good Food Guide (AGFG) and is a Zomato featured blog. It is also archived by National Library of Australia.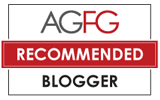 Enjoy reading! Bon Appetit!